PSAT/SAT Preparation Program
(MAC specializes in prepping athletes, performing artists and community servants.)
Among the amazing benefits of MAC are:
Legendary Festive

MAC-A-THON.

Relevance of P/SAT verbal and math skills to real-life made on an on-going basis.

In-depth professional assessments of you as a student and as an individual.

Highly competent, culturally diverse staff, each of whom is amazingly skilled, as well as genuinely passionate about his/her discipline and very passionate about teaching you.

Placement in truly small classes with highly qualified enthusiastic instructors. Teaching and personality style as ascertained by The Profile will intentionally match your learning and personality style with your teachers' teaching and personality styles. You are encouraged to attend classes as often as possible.

You will substantially enhance your chances of gaining admissions into your top colleges and of earning college scholarship money with solid SAT scores. The money paid to MAC is an investment in your future.

Nurturing, stress-free and fun, home-like learning environment with free healthy snacks and drinks.

99% success rate—average score gain is 100+points/guarantee.

Our P/SAT prep program is available six days a week (Monday – Saturday) of all students, group and private, during the school year, as well as during out seven-week summer session. Sundays are available only for private clients. MAC can easily accommodate even the busiest schedule.

Highly organized curriculum taught in a relaxed fashion—at each learner's pace and proficiency Level.

Typically, as a direct result of becoming a significantly more empowered learner and test-taker at MAC Testing, your grades, self-confidence and self-esteem will also increase.
At MAC, you can attend an unlimited number of classes, in addition to your regular schedule.
Minimal Schedule:


2 math classes and 1 verbal class per week or 2 verbal classes and 1 math class per week, depending on your stronger and weaker skill, as well as 1 grammar class and 1 essay preparation class = 10 hours of instruction per week or ±40 hours per month. Make-up classes are built into the schedule.

Recommended Schedule:




2 math classes and 2 verbal classes per week, in addition to a Grammar Games class. These can include specialty classes in math and/or verbal, when you are ready. Don't forget to consistently work on your vocabulary both at MAC, and on your own.
Classes offered:
P/SAT CRITICAL READING, P/SAT  ESSAY PREP/GRAMMAR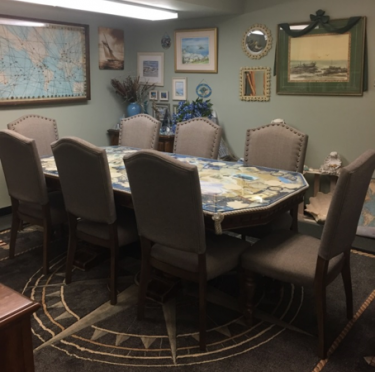 ~ Grammar
~ DBQ Essay Writing
~ Graph / Chart Reading
~ Reading Comprehension
~ Vocab-U-Lab
P/SAT  MATH
~ Algebra I
~ Geometry
~ Algebra II
~ Arithmetic (material covered in grades 1-8)
~ Word Problems
~ Fast Math
~ Statistics
P/SAT  TEST REVIEW ANALYSIS
Learn the MAC method to help you analyze your mistakes:
STEP 1: Mark Incorrect Answers
STEP 2: Scan the Test for Vocabulary
STEP 3: Make Vocabulary Brain Cards
STEP 4: Re-Attempt the Math and Ascertain Reasons
STEP 5: Go Over the Math Sections and Ascertain Reasons
STEP 6: Go Over the Verbal Sections and Ascertain Reasons
STEP 7: Make a Personalized Plan of Action
Prorated Cost:
During the 6 months you are here, the cost of SAT instruction compared with other SAT preparation centers is fixed at $8.88 per hour. After your 6-month enrollment is up, you can stay at MAC for a mere $200/month maintenance fee, a fee that hasn't increased in over 20 years. (That's a mere $5/hour!)